Race the Legend!
May 26, 2015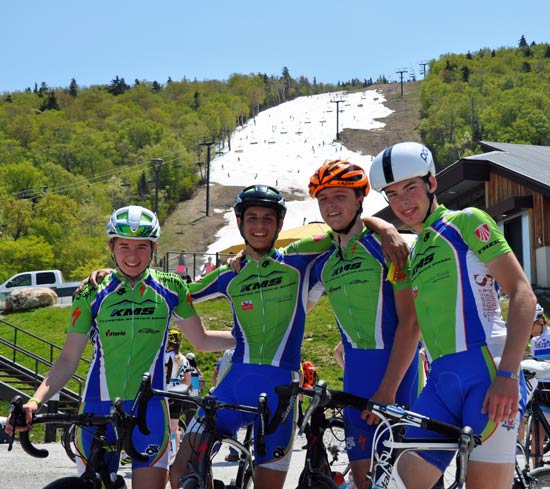 The 2015 Killington Stage Race was once again a fantastic success thanks to all of you who came to compete. From all of us on the Killington Stage Race team, as well as the Town of Killington, we want to say thank you for spending your Memorial Day weekend in Vermont this year. While it was a little chilly for the morning starts on Saturday, the rest of the weekend provided nearly prefect weather for racing.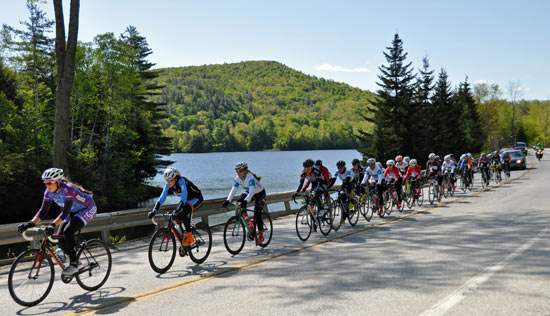 We had some stellar racing once again this year with many of the GC competitions coming down to the final day's ITT. The closest race was in the Women's P/1/2/3 category. Coming into the final stage Stephanie Wentzel (Mid-Atlantic Colavita Women's Team) was leading the GC competion by a scant 2 seconds over Ellen Watters (The Cyclery-Opus). Stephanie knew she needed a strong TT and rode quickly enough to post the second fastest time of the day. Unfortunately for Stephanie the first place finisher was Ellen Watters who won by just 4 seconds which was enough to give her the final GC win by 2 seconds!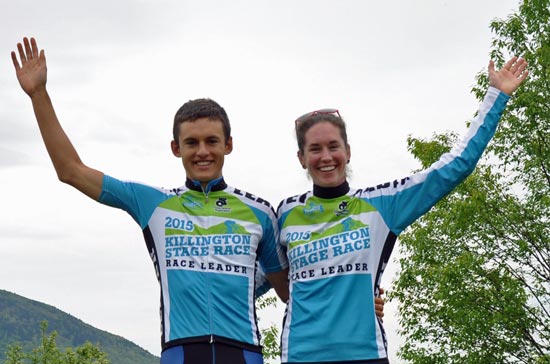 Final GC Winners in the P/1/2 is Chad Young (CCB) & P/1/2/3 Ellen Watters (The Cyclery & Opus)
Results for Stage 3 as well as final GC, Sprint and K/QoM are posted here!
The Stage 3 and final Communique is now posted.
The Stage 2 Communique is now posted. A second Stage 2 Communique on Sprint protests is posted here.
The Stage 1 Communique is posted.
All of the Stage 1 podium photos and some other photos from out on the course have been posted to Facebook.
Stage 1 of the 2015 KSR produced some fantastic racing! The day dawned on the chilly side but with full sun under perfect blue skies it warmed up nicely as the day progressed. While the tempratures could have been higher in the morning espcially for the P/1/2/3 women who started at 8:55 the racing was hot! All the results are now posted on our results page.
Lots of photos were taken today. Look for many to be posted on our Facebook page. LIke us on Facebook and get instant notification as the page is updated.
We will have day of registration for the open ITT on Monday. Registration opens at 7:30 at Long Trail with the first racer off by 8:15.
The Pre-Race Communique is now posted.
The Tech Guide is now posted for your reading pleasure.
The Killington Economic Development & Tourism Board is our title sponsor. They represent all the business in the town of Killington.