Stage 2 - Champion System Road Race
As a result of some road repairs that were delayed because of rain we have to adjust the finish for Stage 2. The stage will be the as published in the race tech guide except for the final .5 mile/.8KM. The normal finish has been to climb up the Killington Road. This year we will be finishing on the Vale Road.
After you turn left off the East Mountain Road onto the Killington Road you will travel .4 miles/.65 KM and past the Ramshead Base lodge and will take a right on to Vale Road. Please stay on the right as after 200M the road is paved only in the right lane. You will travel .5 miles/.8 KM to the finish line. For this final strech of road there will be no vehicles on the Vale Road. The Vale Road at the bottom of the climb offers brand new (last week) pavement. Further on the new pavement ends and it is more weathered. We are working with SRAM to create a very limited wheel pit part way up this climb so if you flat you can get a wheel. More details will be provided at the pre-race instructions prior to each field start.
Race Vehicles and race spectators will continue up the Killington Road and will follow the road past the K1 baselodge and follow the road to the parking area with the finish a short walk from the parking.
We will have marshalls directing racers and vehicles as usual, as well as signs.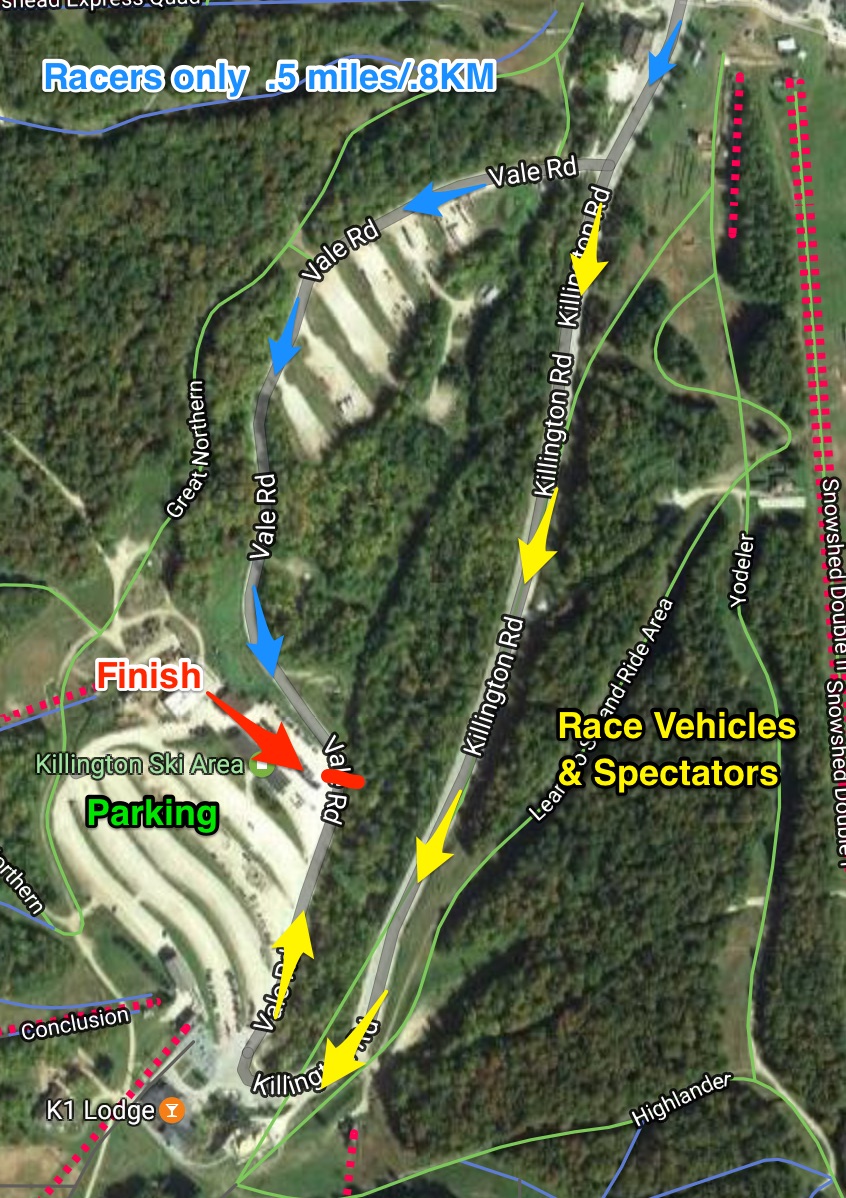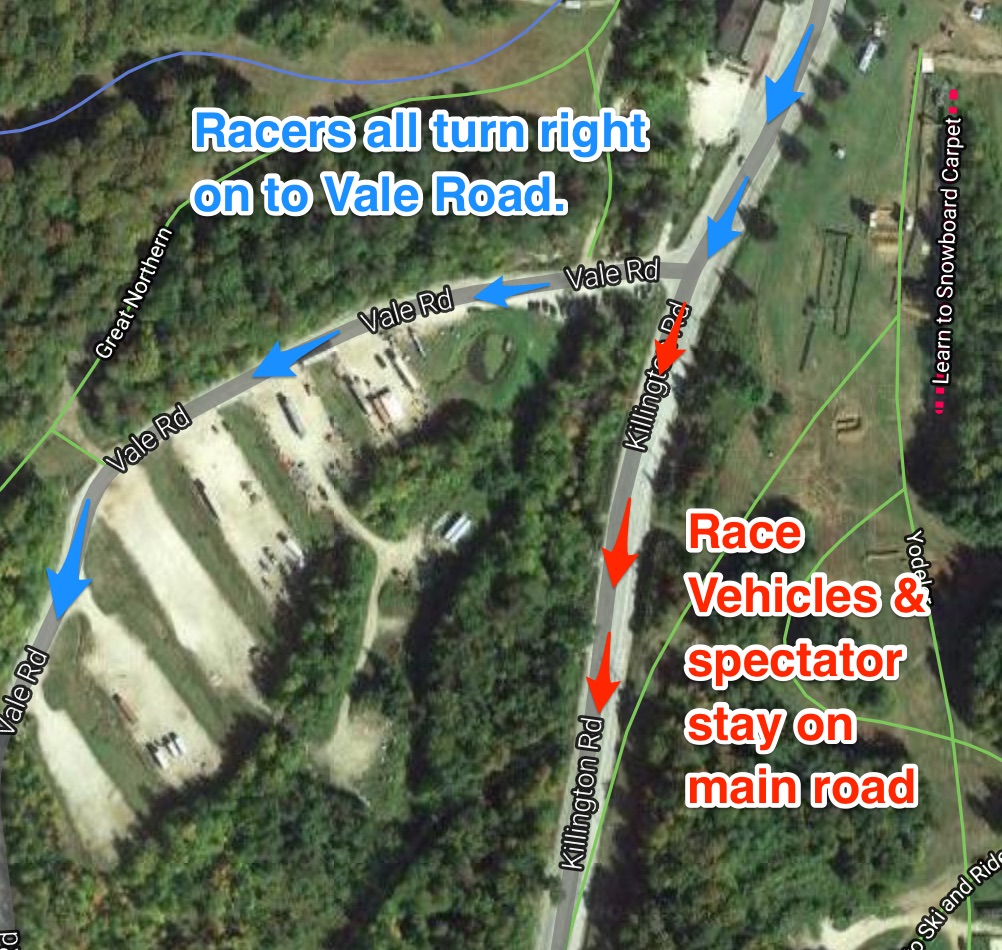 Please check the final race technical manual and daily race communiqués to be sure you have the most up to date and accurate start times.

 Start Times
  8:55am – Men 4/5 Open
  9:05am – Men 4/5 Masters
  9:15am – Men 50+
  9:20am – Women P/1/2/3
  9:25am – Women 3/4/5
  9:55am – Men P/1/2
 10:00am – Men 3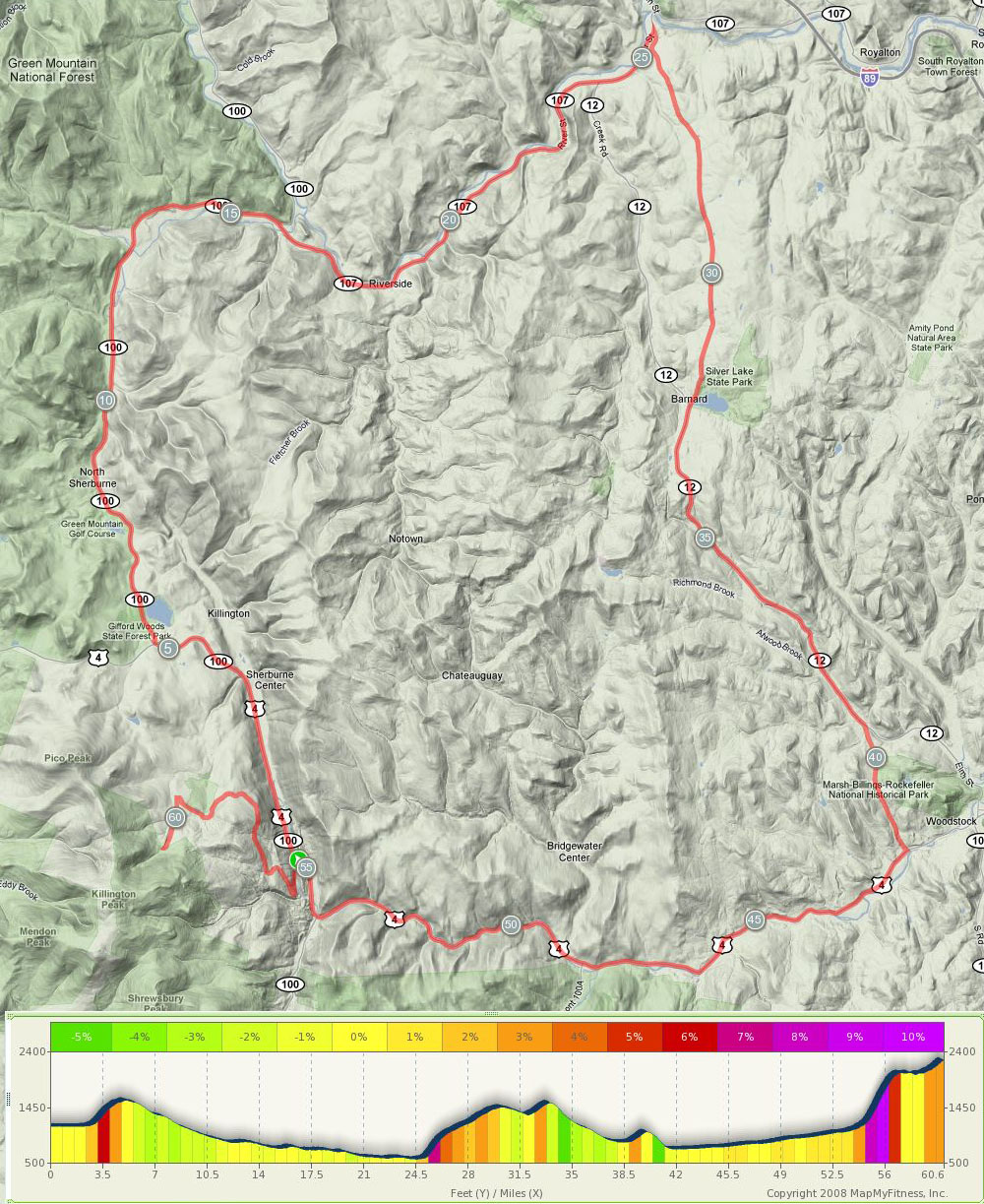 The Pro/1 & Men 2 Extenstion: