Race the Legend!
May 19, 2013
Just 24 hours left to register for this year's KSR! Registration closes on Tuesday at 10:30 pm. Don't miss out on what is shaping up to be a great race weekend. You can register here.
We hope you can join us for this year's KSR.
We are in the process of finalizing the Tech Guide and will post it as soon as it is completed. We will also have printed guides at registration.
Packet pick-up will be at the Foundary Resturant (formally the Grist Mill) located at 200 Killington Road (Acess Road). We will start at 6:00pm and finish at 8:00pm. You can pick your packet up on Saturday at the Foundary starting at 7:00am until 12:30 pm. For racers going off in the 8:00am wave (Men 4/5, Women 3/4 and Citizens/Open) you can collect your packet at the Skyeship starting at 7:00am.
If you would like to be included on the KSR email list you can sign up for updates in the box to the right.
The race flyer is posted here.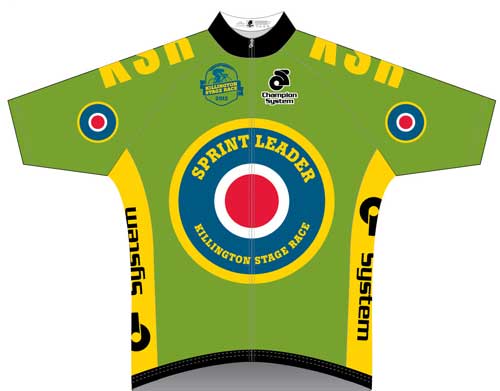 The 2013 Champion System Sprint Leader Jersey with targets on the front and back!
We have made some exciting changes for 2013. We have moved the Champion System Road Race to Stage 2 with the Stage 3 ITT deciding the final GC for this year. We have also added in a Gran Fondo for the road race stage and a citizen's event during the circuit race. This will give more people the chance to experiance the most exciting stages of the KSR. For the Men P/1 and 2 we have added an additional 15 mile loop to the road race course. These fields will have a second climb up North Road as part of this loop.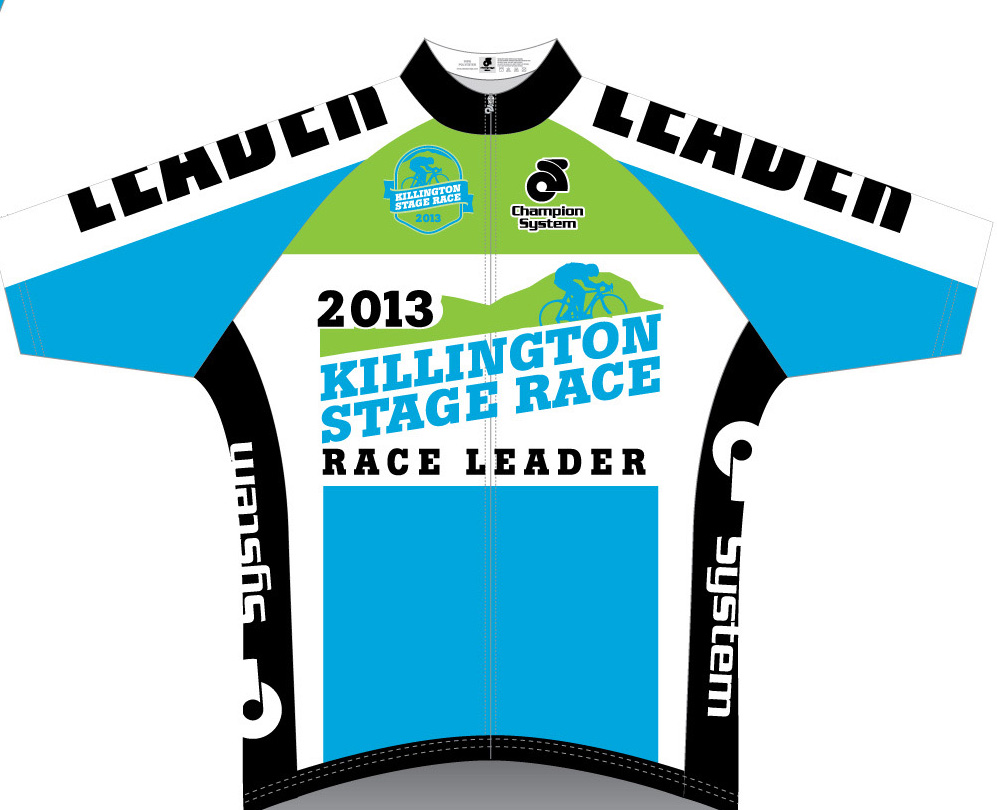 2013 Leader Jersey made by our friends at Champion System
We are looking forward to a great event once again in 2013 with some fresh pavement and improved bridges along with a few other changes will make for a fantastic race. You can checkout all the info about the 2012 edition below.
The Killington Economic Development & Tourism Board is our title sponsor and they are very excited to be breathing new life into this great event!